Marketing services
Yup Technology offers you marketing services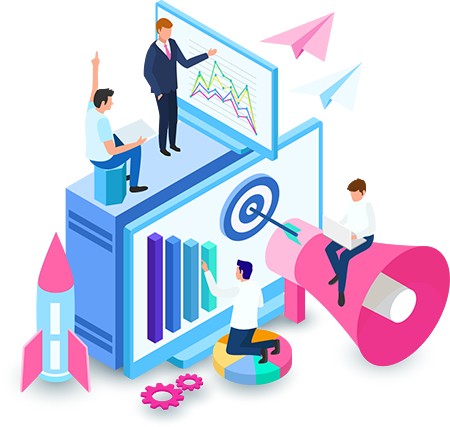 We offer marketing services to promote your company or personality to a wider audience!
Marketing doesn't collect "likes"! The goal is to start a dialogue that will meet your needs with your personality or brand, and connect you with your customers.
This is where our work begins:
The right audience, the right platform,
To present the story of your brand in the most accurate and interesting way,
Correctly respond to every comment, every message in your account, measure inter-channel performance, report,
Creating and optimizing new strategies are just some of the services we provide you ...
Services
   Search Engine Optimization (SEO)
Your customers` shopping journey begins online, which means that your customers search online before making any purchases. The vast majority of them rely only on the results on the first page when deciding to buy any product or service. In short, your customers prefer companies in the first place; because users expect the leading brands to come out on top.
 Social Media Marketing (SMM)
Social Media Marketing is a long-term marketing method that increases the active connections of your customers. Social media is one of the best ways to reach existing customers and engage with new ones at affordable prices. In addition, the benefits increase when combined with all digital activities such as SEO, digital advertising, content marketing.
  Email Marketing
Email marketing plays an important role in promoting your company. Always remember your customers by promoting your company at regular intervals.